Breathe Oxford – Summer of Science activities
The Breathe Oxford team have been busy putting together science activities for school visits and science festivals this summer.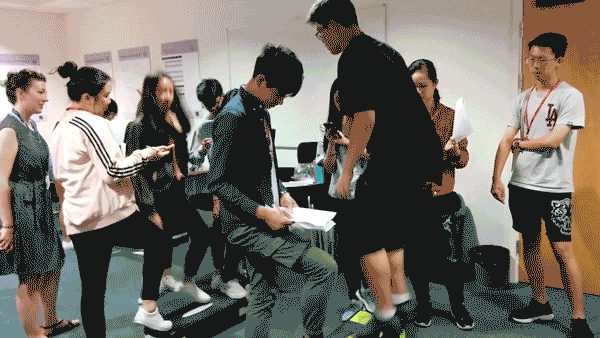 Throughout July and August, we welcomed a range of young science enthusiasts to the Nuffield Department of Clinical Neurosciences. A group of students from the Oxfordshire area attended the week-long Work Experience Programme, fostering their interest in brain research.
Another group of future scientists visited us as part of the London International Youth Science Forum, coming together from over 70 different countries through a shared passion for science. After a short introduction of ourselves and our work, including answers to questions such as 'What has the brain got to do with breathing?', students had the opportunity to become researchers for the morning and try out some of the tools we use in our experiments. These included a computerised Stroop task, commonly used questionnaires and measuring each other's lung function and ability to exercise under normal and breathing difficulty conditions.
These activities led to a number of discoveries such as 'You don't really think about how breathlessness can affect you until you experience it yourself' during exercising while breathing through a straw (breathing difficulty condition). Another discovery was that 'It's really interesting that the brain has actually got something to do with our breathing and how breathing can be so different for different people' when considering the experience of breathlessness in asthma patients compared to athletes. We finished our sessions by answering questions and sharing thoughts and ideas around the vast impact of breathlessness research.
The summer of science activities is not over yet: over the next couple of months, the Breathe Oxford team are looking forward to welcoming an in2science student and will also be a part of the Ideas Festival in October.